Where home coffee makers are concerned, no other model on the market embodies premium design, features, and functionality more than the Slayer espresso machine. It's more expensive than other coffee makers in the market, although once you look at the features in their entirety, it's easy to understand why. The device is made for enthusiasts who are passionate about coffee and nobody else. However, the biggest question on most people's minds once they come across this device is whether it's worth the price tag. The Slayer espresso machine review below should help you figure that out.
Specifications
Dimensions
18.5" x 23" x 13"
Brew tanks capacity
1.1 L / 0.29 gal
Steam tank capacity
3.3 lbs.
Single phase power
120-240V, 50/60 hertz, 2.1 - 2.4 kW
Review
Below is the full review of the Slayer coffee machine, including the upsides, negatives, notable features, and the verdict on overall performance. 
Overall Performance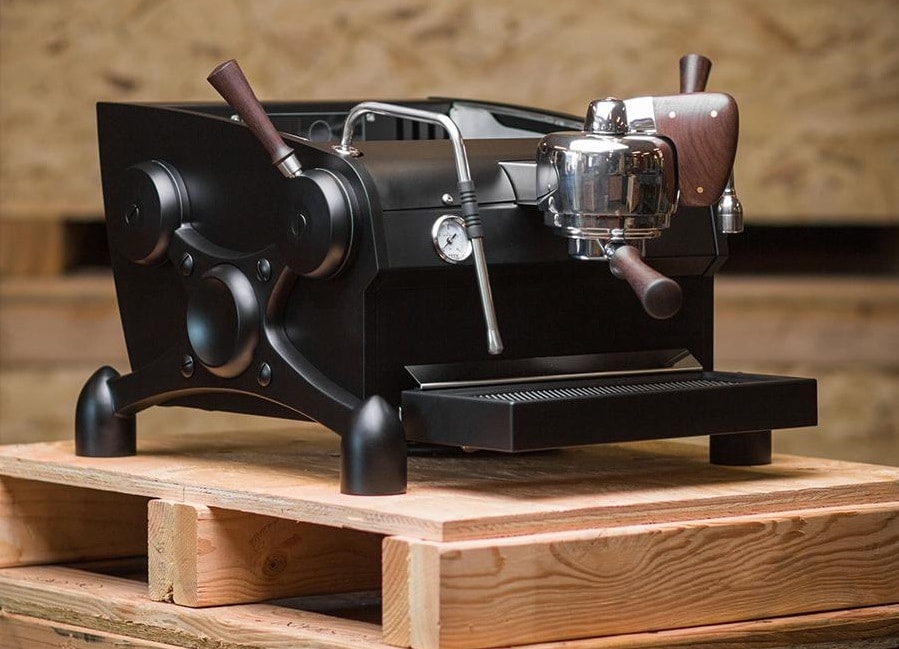 It's hard to beat the overall performance of the Slayer espresso machine, even for other premium coffee makers in the market. In fact, you can easily make it a backup machine at a coffee shop and expect the same level of performance you get from your other commercial-level machines. 
Nevertheless, it is meant for home use. Right off the top, the coffee maker offers immense control over the beverage you end up with. This is made possible by a dual-boiler system regulated by the incorporated PID. 
According to OMEGA Engineering Trusted Source PID Controller: Types, What It Is & How It Works | Omega A PID controller is an instrument used to control temperatures. Learn what are the different types of PID Controllers and how PID controllers work from Omega. www.omega.co.uk , PID( Proportional Integral Derivative) controllers are some of the most stable and accurate controllers in the market. This component is responsible for ensuring water temperatures in the 1.1 L boilers are just right, and you can adjust them in 0.1° increments. With the addition of a 24" pre-heat coil, the resulting temperature stability is another of the coffee maker's positives.
The machine is capable of flavor profiling, where you tweak the brewing process in terms of brew and pre-brew times to get different flavor results. 
Additionally, the patented needle valve technology allows you to work with the finer grinds and achieve the best extraction, all while keeping bitter coffee flavors at bay. This impressive feature is unique to the Slayer espresso coffee maker. 
Some aspects of the coffee-making process are also programmable, although most enthusiast users may prefer to pull their shots manually. The milk frothing system is also impressive in its performance. This is because the coffee maker is fitted with a 3.3-liter steam boiler. 
It has the performance to rival a commercial machine, although it could be problematic for owners to use it when the device is new. Users will have to practice using it effectively, so they don't end up burning the milk. That said, this is all part of the user experience for the enthusiast since they want to be involved in every aspect of the coffee-making experience. 
All in all, the overall performance is what you'd expect for an enthusiast-level home coffee maker and an expensively-priced one at that.
Design and Construction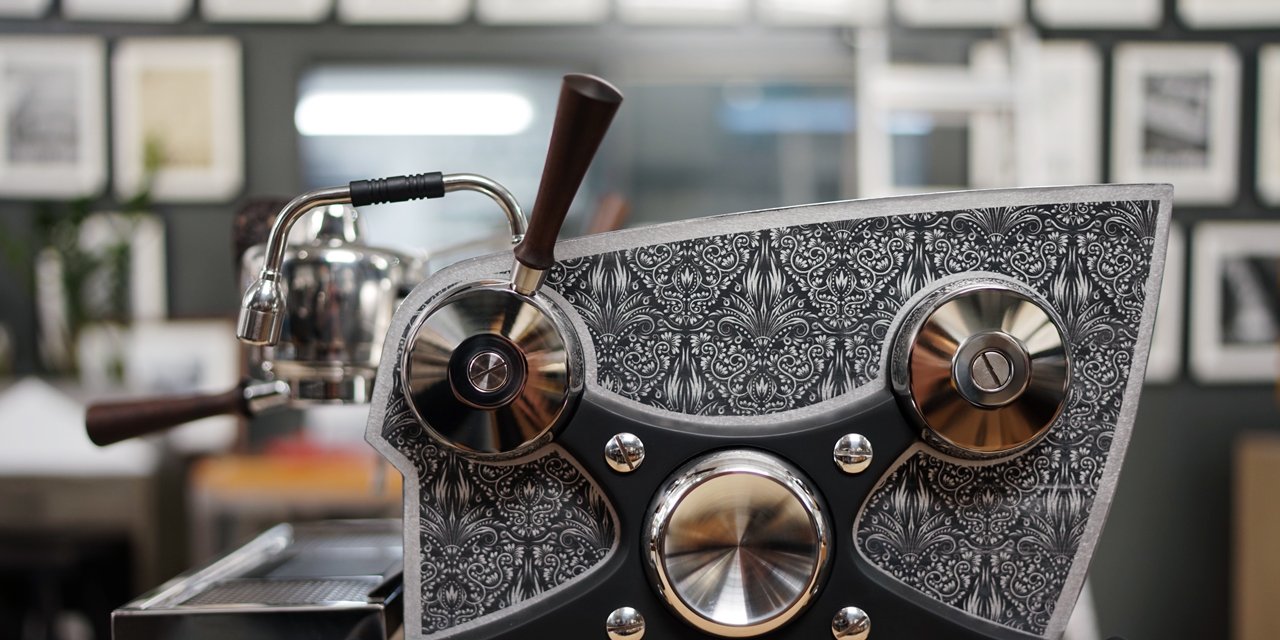 The design is another area where the manufacturer doesn't pull any punches. The machine will look good on any shelf you place it on so long as there is enough space. After all, it is a reasonably hefty device. It consists of commercial-grade parts, so expect the same levels of durability you find in commercial coffee makers. 
With the standard design, you get a black powder-coated exterior for most of the device. Additionally, there are silver and wood accents on both the front and sides of the coffee maker. A unique inclusion is the shot mirror situated above the drip tray. It provides a reflective view of your shot being pulled through the portafilter, and it improves the coffee machine's aesthetics quite a bit.
Also, there are bottomless portafilters. These are brass-construction portafilters with chrome-plating for aesthetics. They're also ideal for specialty coffees, therefore, guaranteeing the full brunt of coffee flavors in your beverage. 
The Specialty Coffee Association News Trusted Source What is Specialty Coffee? | Specialty Coffee Association News When I first wrote this article in June of 2009, I identified the fragile chain of custody for specialty coffee and the collaborative work that is necessary to deliver a better coffee experience that can be measured. scanews.coffee states that specialty coffees have no defects, are free of Quakers, and are properly sized and dried. Ultimately during testing, they score over 80 points out of 100 and are therefore the crème of the crop. Given the caliber of this machine, it will likely only be used by the owner for brewing specialty coffees. 
Customizing the coffee maker in terms of the materials and colors used is also possible. After all, it is handmade, and the manufacturer is all too willing to accommodate your needs. Notably, you will need to reach further into your pocket to get this option, but it may be worth it for some users. 
Brewing Capacity
The brewing capacity of the Slayer coffee machine is almost limitless. As we mentioned above, it's designed with a dual-boiler system. Add this to the fact that it doesn't have a water reservoir but is instead plumbed into your water fixtures, and you can see that the machine can run continuously for as long as you want. That said, each of the boilers has a 1.1 L capacity. 
Brewing Speed
The brewing speed of the machine is another positive, mainly because you're in full control. Due to the inclusion of the patented needle valve technology, it's possible to slow the flow rate in the pre-brew stage to a snail's pace. This will extend the pre-infusion phase for your grinds, therefore, allowing for better extraction. 
Speedy brewing is, of course, also an option. The machine features manual paddles so you can switch between pre-infusion and brewing at will. Of course, if you find settings that you like and would like to keep with regard to the brewing speed, you can program them into the device as well. 
Milk Frothing
When it comes to milk frothing in commercial machines, power is always a requirement since baristas deal with large quantities of milk. This power is also present in the Slayer espresso machine due to the 3.3-liter steam boiler. As such, if you're frothing a lot of milk, it could work well for your needs. 
Nevertheless, as a home user, you rarely ever have to froth a lot of milk which means the power is overkill. Add the thin walls of the frothing wand, and you're likely to burn your milk if you stop paying attention even for a few seconds. As such, you need extra care when using this feature.
Ease of Use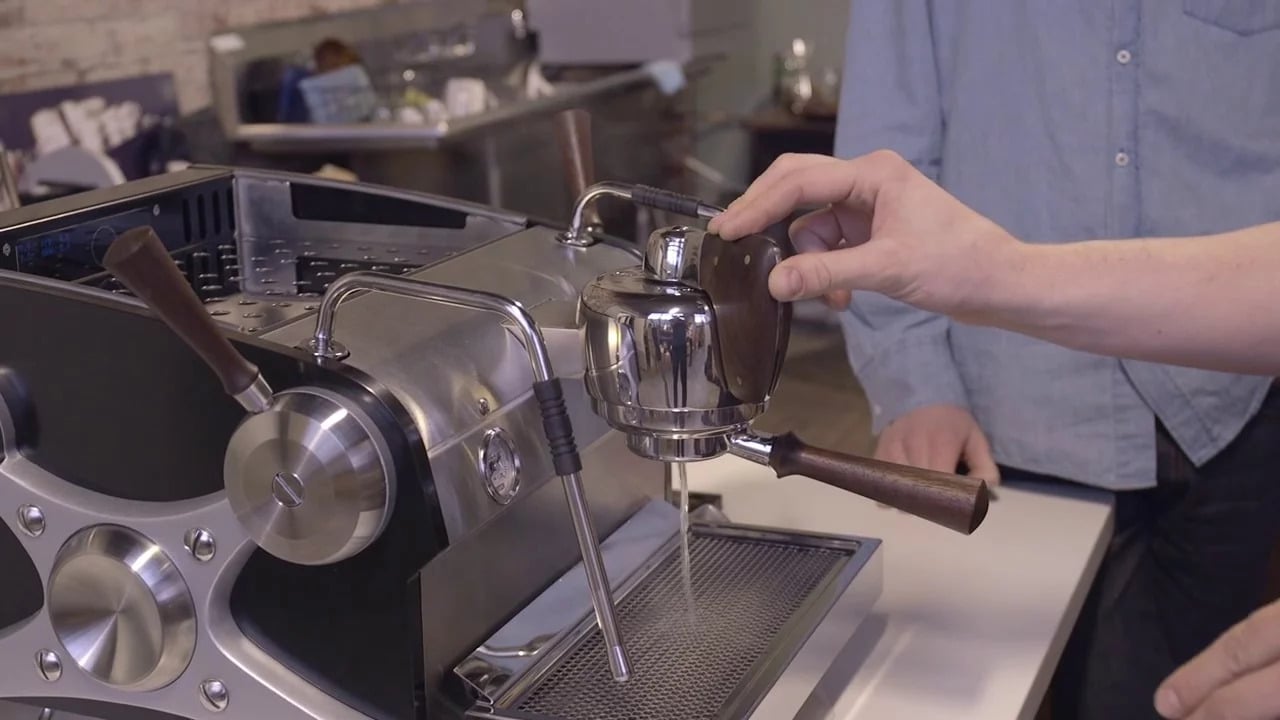 The fact that you can make your coffee, however, and whenever you want, does come at the cost of ease of use. There are so many controls to consider. First, there's the temperature control designed to take even 0.1°F increments. As such, dialing down the right temperature for your coffee will likely not be easy. 
Then there are the manual paddles that you use to switch between pre-infusion and brewing. Again, dialing down the correct settings, especially for the first few times you use the device, won't be a cakewalk. 
It has a touchscreen with a pre-brew timer and a shot timer. These features may help you if you decide to pre-program your settings into the machine. Speaking of pre-programming the device, it's possible to set the automatic on/off times for a week.
Even the needle valve is manually adjustable. Lastly, there's the control and attentiveness you'll need to froth your milk effectively. All these are the reasons why this is a coffee enthusiast machine. Otherwise, you might get tired of all the controls on the device fairly easily.  
Ease of Maintenance
Device maintenance is a cinch. However, using filtered water is a prerequisite to easy maintenance as there is less scale buildup. You can attach a filter to the piping that connects to the coffee machine during the installation. 
In addition to that, the machine needs to be backflushed regularly. Thankfully an automatic backflushing cycle is included in the machine's design. There are still some manual aspects of the backflushing cycle, such as adding the cleaner and pressing the button but other than that, you rarely ever have to do any maintenance. 
Nevertheless, issues with the machine if you're past the 15-month warranty period could be problematic since not many repair shops can handle the complexity of the device's design. 
Dimensions and Weight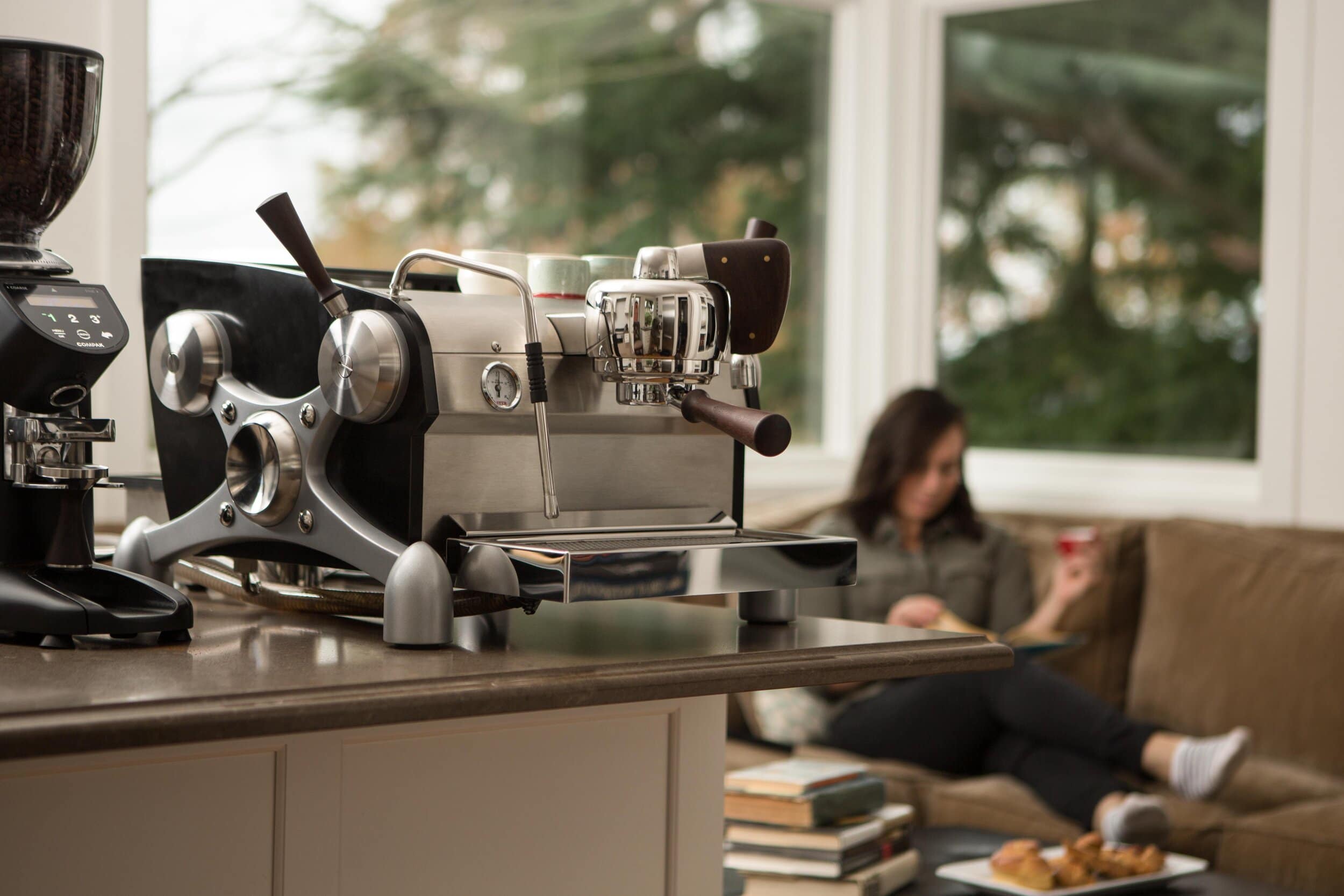 The Slayer espresso machine is the kind of device you buy if you're very proud of your love for coffee, and the dimensions are indicative of this. It will take up significant kitchen counter space. Additionally, given the 110 lbs weight, the counter you put it on should be pretty durable as well. Thankfully, it's not meant to be moved after installation. After all, it does connect to plumbing. 
If you don't have tons of counter space in your kitchen for the device, it might not be a good idea to own it. That said, the exterior feels and looks like a tank. 
Price
Price-wise, the slayer coffee machine costs a pretty penny by most coffee drinker standards. After all, you'll need to fork out close to $10,000. As such, it's not a purchase you want to walk into carelessly. Whether most of the features mentioned above are worth the price point is between you and your needs as a coffee drinker. 
If you're the kind of enthusiast you savors every last sip, it's probably worth buying if you have the money. 
Other Features
The only extra feature left out from the sections above is the hot water wand. It'll likely come in handy when making other hot beverages such as cocoa or tea and adds some functionality to the already impressive coffee maker. 
PROS
CONS

Impressive modern design
Programmable
Control over pre-brew and brew times
Dual-boiler design for efficiency
Customizable exterior
Hot water wand included
Easy maintenance
High-quality construction

The frother doesn't produce dry steam and is likely to water down your milk
Expensively priced
The frother is harder to use with smaller milk quantities
Large and heavy design
Conclusion
As per the Slayer espresso machine review above, this machine is worth every penny if you can afford it and you want control over each aspect of the coffee shots you pull. It's like having a commercial coffee maker that you can use in your kitchen. 
References
1.
PID Controller: Types, What It Is & How It Works | Omega
A PID controller is an instrument used to control temperatures. Learn what are the different types of PID Controllers and how PID controllers work from Omega.
2.
What is Specialty Coffee? | Specialty Coffee Association News
When I first wrote this article in June of 2009, I identified the fragile chain of custody for specialty coffee and the collaborative work that is necessary to deliver a better coffee experience that can be measured.