CoffeeVibe is reader-supported. We may earn a commission through products purchased using links on this page. Learn more about our process
here
Illy vs Lavazza is the query on the lips of many coffee enthusiasts since these are the two most trusted and top-notch brands for Italian coffee and are present almost everywhere in the world where coffee sells.  Their experience in manufacturing delicious coffees is unquestionable due to their experience of not only decades but centuries. The chances are that you know at least one or both the brands if you are into drinking coffees.
Though there are many other famous Italian coffee brands, these two companies have an edge due to the distinct taste and enriched flavors they offer, in addition to the remarkable coffee growing and supplying practices.
Brands comparison
illy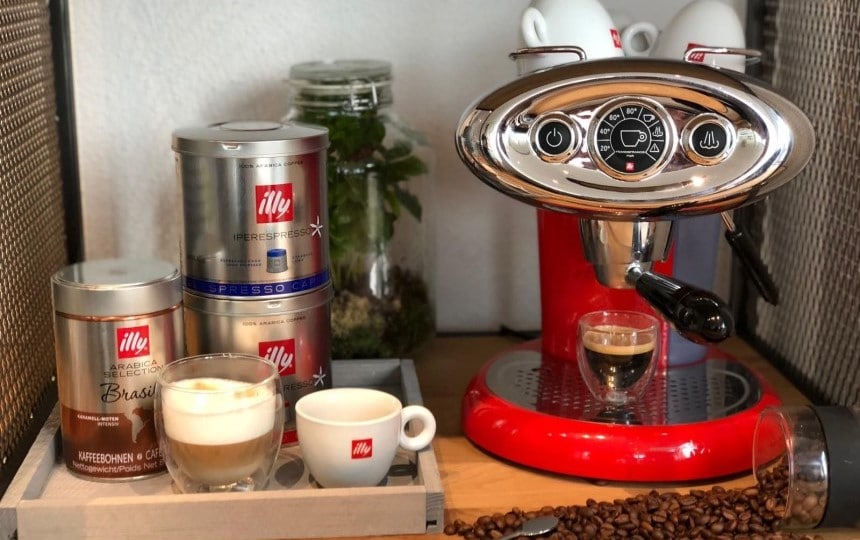 Illy is an Italy-based coffee company that was found in 1933. It is the manufacturer of one of the best coffees globally and has a wide range of coffee-making equipment, meaning Illy has all the expertise from growing coffee beans to presenting them in a cup. It sources beans from all over the world and has excellent manufacturing ethics. It believes in sustainable agriculture and marketing practices. Not only it reduces the carbon footprint while manufacturing, but it also packages its products in recyclable materials. It has a vast customer following to please all fans of its flavor-rich coffees.
Lavazza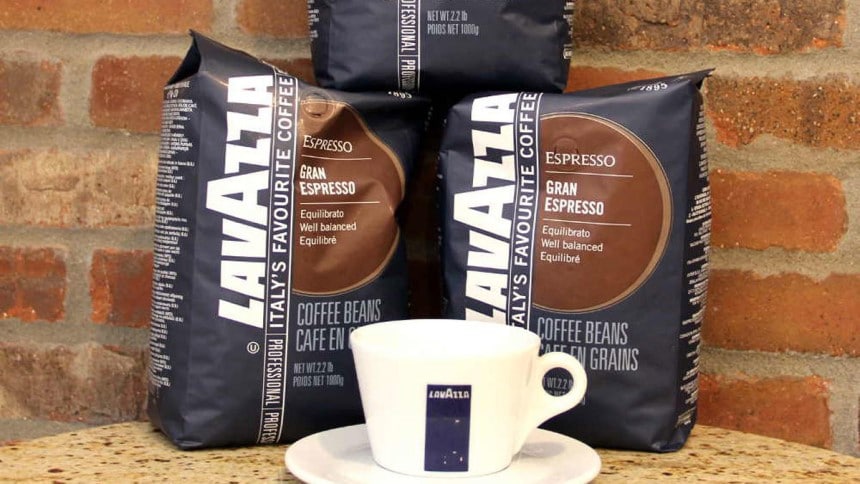 Lavazza is also an Italy-based coffee company established way earlier than Illy and has an experience since 1895. It imports coffee from different regions worldwide and perfectly mixes them to provide rich in taste coffee with the ultimate sensory experience. It includes distinct blends with a flavor hard to find in the coffees elsewhere. Like Illy, Lavazza also practices sustainable coffee growth for making delicious coffee for its consumers. A brief overview of the revenue of both companies shows that Lavazza has a higher income and recruits more employees per year.
illy vs Lavazza: Comparing popular coffee blends
Italy is one of the coffee capitals, has a tradition of making distinct coffee that is unique from the coffees produced by different brands worldwide. When we talk about Italian coffee brands, indeed they are the coffee masters, and if there is a debate between these, Illy and Lavazza are the two companies where it usually ties. Due to the years of excellence of both these companies in coffee making, it is a tall order to decide between them. Understanding what these companies are about and how they differ in serving their clients with irresistible coffees can make the decision-making process easier for an enthusiast.
If you are looking to add one of these brands to your morning or evening coffee rituals, having an overview of the comparison between both brands and their products will let you delve into the tempting flavor notes of either one or both brands.
Lavazza Super Crema Whole Bean Coffee Blend vs. illy Classico Espresso Ground Coffee
Lavazza Super Crema Whole Bean Coffee Blend
Illy Classico Espresso Ground Coffee
Composition
Arabica and Robusta
Arabica
Origin
blended and roasted in Italy
sourced worldwide
Grind
whole beans
ground espresso
Roast
medium-light
medium
Flavor profile
aromatic
rich and balanced
Tasting notes
brown sugar and hazelnut
caramel and chocolate
Preparation method
Espresso machine
Espresso machine
Caffeine content
caffeinated
caffeinated
Package size
2.2 lbs.
8.8 oz
VIEW ON AMAZON
VIEW ON AMAZON
Detailed comparison
Illy Classico Espresso Blend is made from the best Arabica high-grade beans from all over the world, making it rich in taste. It is characterized by a sweet flavor followed by the notes of chocolate, honey, and fruits further enhanced by the floral aroma, making it one of the most sought-after blends among Italian coffees. The coffee is well-packed to preserve the unique flavors of the blend.
The aromatic blend of Lavazza's Super Crema coffee adds to its distinct flavors derived from the amalgamation of sweet, tang, and bitterness of the Arabica and Robusta beans. The perfectly balanced complex floral and fruity notes merge well to create this fantastic blend to satisfy the tastebuds of all coffee enthusiasts.
Composition
The Illy Classico Espresso coffee is composed purely of Arabica beans that make about 100% of its composition. Nine varied high-quality beans are combined to produce this ultimate blend for coffee lovers. These Arabica beans tend to be sweeter than Robusta and are more acidic, thereby provide a specific tang.
60% Arabica beans and 40% Robusta are combined to form the Lavazza Super Crema Coffee Blend that is perfectly balanced for a rich flavor and texture. It includes thick crema that will smoothly glide down the throat with each sip, enriching your mouth with its sweet yet sharp taste that is attained by an experience of over a century by the experts and is going to be your next favorite.
Origin
Illy's Classico blend includes flavor-enriched Arabica beans of nine different types that are sourced from worldwide. After collecting the best Arabica beans from various regions of the world, Illy puts them up together dedicatedly to provide the best coffee blend for its customers.
Lavazza's Super Crema blend comprised both Robusta and Arabica beans, among which the Robusta is reportedly sourced from Vietnam and Indonesia. In contrast, Arabica beans are a mix from Columbia, Brazil, and India. The beans are perfectly blended and roasted in Italy. These blends from different regions allow the mixture to have a distinct taste.
Grind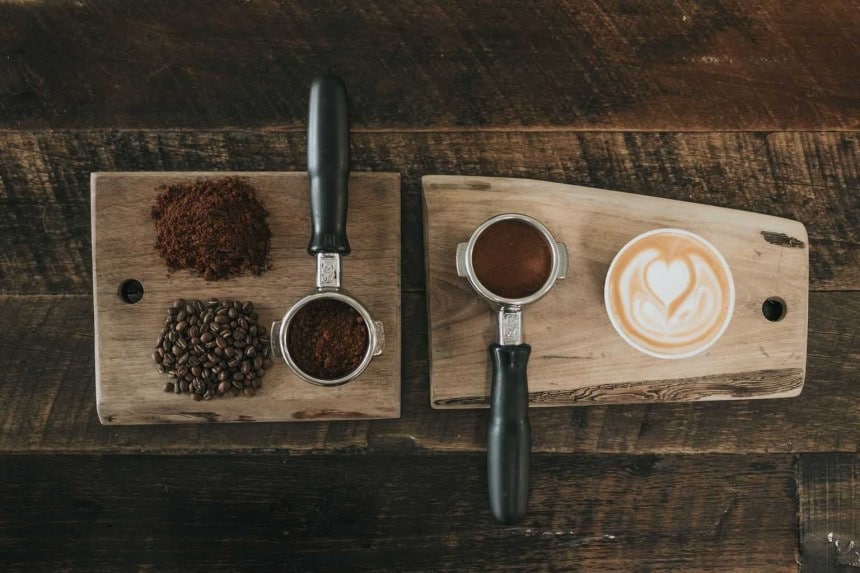 Tempting coffee and that too, ground; what a blessing! For many people who purchase ground coffee for convenience and taste, Illy's coffee blend is an ideal match as it is finely ground to be used with espresso machines. Though the company claims it to be coarsely ground, it has a finer grind than many other ground coffee blends available in the market.
For the fresh coffee lovers who prefer to grind the beans for the freshest cup of coffee with the tantalizing aroma right before drinking the coffee, Lavazza has made this whole bean coffee blend for a complete sensory experience. Only grab the beans, grind, and you are ready to awaken wide for a routine.
Roast
This medium roasted coffee has a rich blend of nine varied types of Arabica combined to provide premium taste. And the perfect medium roasting of this blend is cherry on the top as it enhances the flavors to the fullest that can be felt in its balanced taste notes.
Lavazza's crema is medium-light roasted to attain the perfect mild flavor and a creamy texture that is mild and does not feel too burnt. The blend is well-curated to taste perfect for your tastebuds craving the richness of fine Robusta and Arabica blend to be delved in.
Flavor profile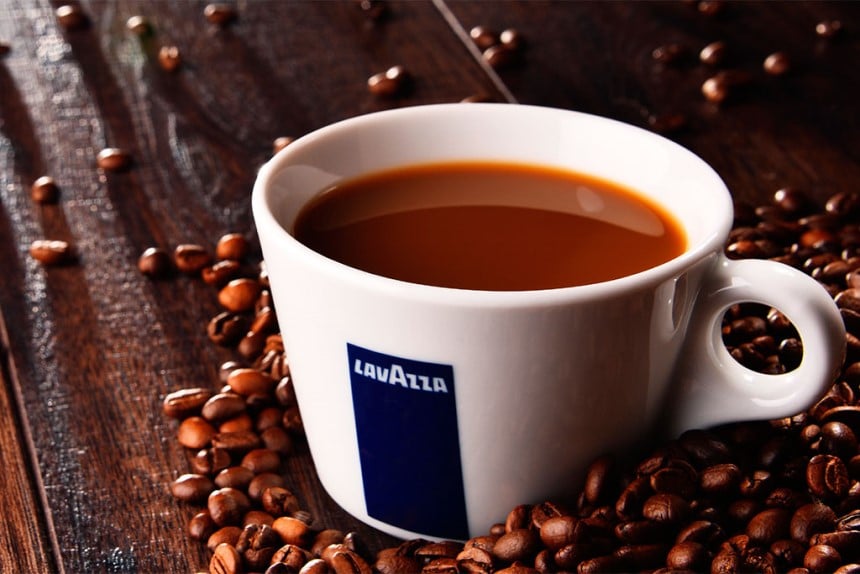 This coffee offers balanced flavors rich in taste due to the high-grade beans used in its manufacturing. Illy's coffee is a treat for coffee lovers due to its satin smoothness with a sweet taste followed by the hints of chocolate, honey, and fruits. The floral accents further enhance the aroma of this coffee, making it delightful to have a cup of coffee while experiencing the burst of flavors inside the mouth.
What is more refreshing than enjoying a cup of flavor-rich coffee with aromatic notes? Lavazza's coffee is characterized by a highly noticeable aroma of hazelnut, honey, and dry fruits. With the perfect creamy texture and remarkable blend of Robusta and Arabica, this coffee stands from many other crema coffees in the market. For all those who are habitual of having a morning cup of coffee to wake up, Lavazza crema's exquisite woodsy aroma will be a game-changer.
Tasting notes
Illy excels in providing the smooth velvety coffee that enriches the tastebuds with perfect notes of caramel and chocolate that is as irresistible as possible. These are further followed by notes of dry fruits that add to the flavorful. For all those who are fond of a bright and mellow cup of coffee, there is no need to search far away. Illy's classic blend is right here to satiate your needs for a well-balanced casual coffee with a slightly acidic taste of Arabica marked by the subtleness of caramel and chocolate notes. Illy's classic blend does not include the cloying feel of bitterness; instead, the rich coffee flavor has a distinct tang that makes you ask for another cup.
Lavazza coffee offers the perfect creamy texture with rich aromatic notes of brown sugar and hazelnuts. The coffee includes mild peaty notes that add to the complexity of its rich flavors. For many of the coffee enthusiasts who love to have a cup of bitter coffee with after taste of peanuts, this coffee will not disappoint as it ensures making the taste woody and slightly sharp due to the presence of Arabica in addition to Robusta. In Lavazza's crema blend, Robusta beans increase the foam-head while providing mild chocolaty hints to the Arabica's tanginess. The combination of both beans followed by the peaty afternotes makes it one of the most tempting coffee to have.
Preparation method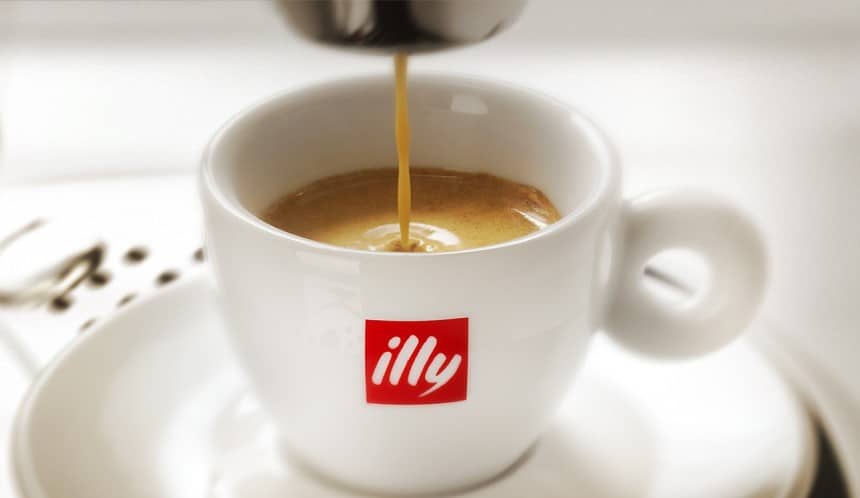 Both the coffees are suitable for preparation in an espresso machine. The best way to make the perfect coffee is by following the instructions for the specific machinery. Experimenting along with the machine to get the ideal settings for a particular blend of coffee will help achieve the desired results. If not so, you will understand many techniques of how to brew your perfect coffee with your favorite blend.
Caffeine content
In general, the lighter the coffee's roasting, the higher its caffeine content. Since the variety of coffee lovers is as wide as the coffee itself, medium roast seems to be the best option as it is more prone to waking you up while not having much caffeine content. According to the manufacturers, Illy's Classico includes a caffeine content of less than 1.5% making it another reason to opt for the product.
Lavazza coffee also does not let you feel the sudden buzz of energy like the coffee with high caffeine content does, which means that it includes a slight amount of caffeine just fine to wake you up. Reportedly it may consist of 47-75 mg of caffeine.
Package size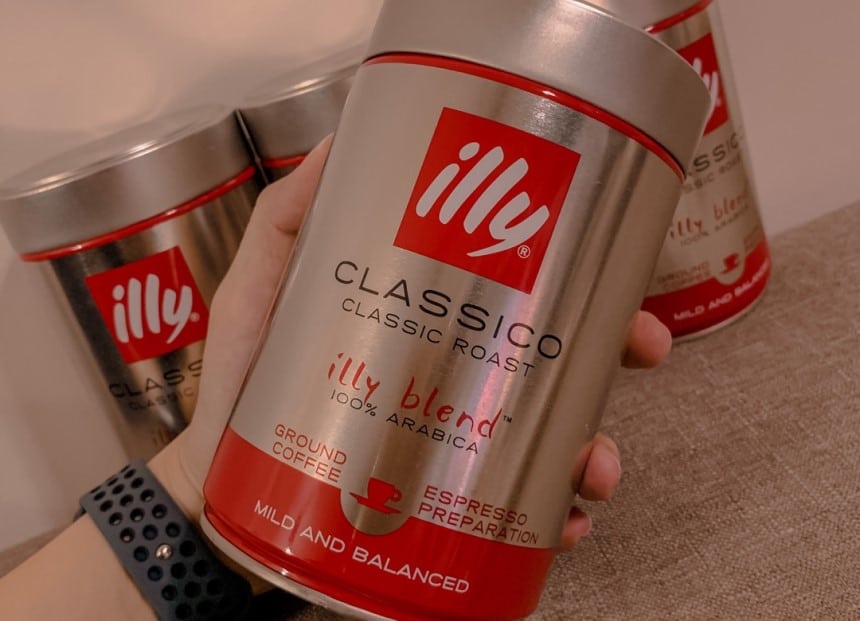 Both the companies consider maintaining the freshness of their coffee blends while packaging. Illy's Classico blend is packed in a recyclable steel canister and has ground coffee making up to 8.8 oz.  The coffee is packed in a pressured and air-tight container with a metal seal to ensure the durability of the packaging. Since Illy pays much attention to the packaging of its perfect coffee, the coffee is preserved by adding oxygen instead of methylene chloride. On the other hand, Lavazza crema blend's whole beans come in a package size of approximately 2.2 lbs. in a vacuum-packed paper bag to preserve the freshness of the beans.
Final thoughts
It is an agreed-upon fact that there is no single brand to suffice the cravings of all coffee lovers, and the best coffee and coffee brand is based on individual preferences. Illy and Lavazza are the most loved brands and for all the right reasons. Their expertise in coffee making surpasses others, and the skill to craft each blend distinctively is to be well-appreciated.
Both the brands meet the likes of enthusiasts worldwide and have stood the test of time for evolving flavors and trends in commerce. To clarify, Illy vs Lavazza coffee's doubts about an unending search for the best Italian coffee is hard to even for regular coffee drinkers and baristas. However, if you like a coffee with refined flavors of pure Arabica, Illy's coffee will work for you. But if you are interested in the creamy blend of Robusta and Arabica, with flavorful aromatic notes of nuts, then Lavazza is the coffee for you.